30 years of fishing experience
Fishswirl Guide Service
A family that fishes together ..stays together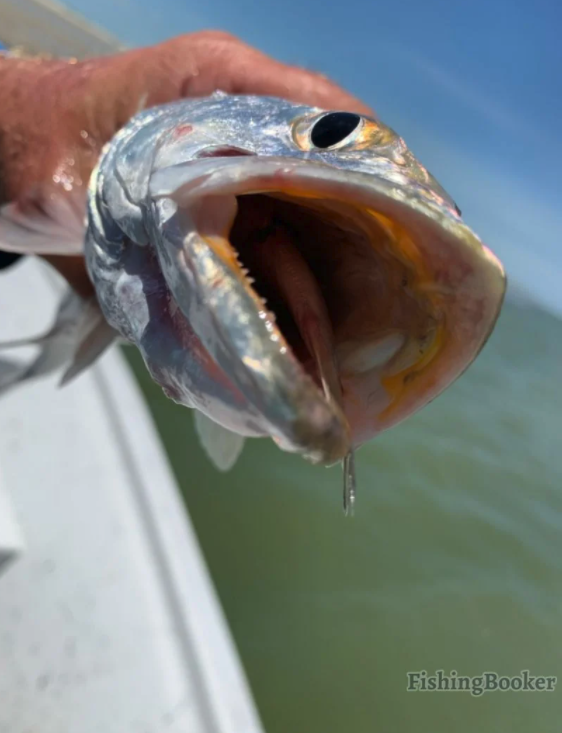 Fishswirl Guide Service
About Us
Making Fishing easy is what Fishswirl Guide Services does! Join Captain Kevin, who's been fishing this area for over 30 years. Whether you are a pro or just beginning fishing, he can teach you what you need to know or collaborate to find trophy fish. Everything you've always wanted to know about fishing is waiting for you.
The journey starts on a 24' Blazer Bay boat that accommodates up to 6 guests. Built in 2019, this boat is powered by a 300 HP Evinrude engine, and features modern navigational electronics and a wireless trolling motor. You'll also find a live bait tank here and a cooler for your catch.
Enjoy fishing the Laguna Madre for big Trout, Redfish, and Flounder. You can occasionally fish nearshore, when weather permits, going offshore for Snapper, Grouper, and Kingfish. Try out different techniques and see which one works best for you. Depending on what you're targeting, even kids can become a part of the action and catch their first fish.
The captain covers your fishing equipment and bottled water. After the trip, if you're planning to eat the fish you've caught, he'll clean your catch free of charge. You only need to purchase your fishing license on time and pack some snacks.
Jolin Fishswirl Guide Services for an amazing day around the waters of Corpus Christi. The trips are available year round, so you only need to pick a date.
Full Day Trip – Nearshore
8 Hour Trip, starts at 6:30 AM
Full Day Trip – Inshore
8 Hour Trip, starts at 6:30 AM
Half Day Trip – Inshore
4 Hour Trip, starts at 6:30 AM
Seasonal trip (Mon, Tue, Wed, Thu)
SPECIAL* – Afternoon Trip
4 Hour Trip, starts at 2:30 PM
Seasonal trip (Mon, Tue, Wed, Thu)
Fishswirl Guide Service
TESTIMONIALS
Thank you! Thank you! THANK YOU!!
We had a great time he gave us advanced notice of weather and constantly kept in communication with us. It was a windy day and he knew it might be rough he kept the boat very steady for us so that we could fish. We would have rescheduled under his recommendations but we really wanted our out of town guest to have a great day and Captain Kevin made it happen. Can't wait to do it again.
Half day with Kevin
Great day for fishing with calm winds for much of the morning. Kevin was ready for us when we arrived, we made good time out to the flats and the fishing was good. We had a baby with us that went through periods of grouchy-ness, but we all took it in stride and had a real nice family get-together. Plenty of bait, good equipment, boat was top-shelf, Captain was top-shelf. Thanks!
Highly appreciated!
Captain Kevin went above and beyond to put my grandson and I onto some fish. His boat and equipment are top notch and his experience shows. I look forward to doing business with him again and would recommend him to anyone looking for a good time on the water. The patience he showed while untangling a treble hook from my hair was also highly appreciated!
Highly recommend!
We hadn't fished in about three years so we decided let's go big and invest in an off shore fishing experience with a guide, let me tell y'all so worth EVERYTHING! Mr.Kevin was very patient and answered any questions. He was very opened and relaxed. Boat was comfortable, spacious and came with a radio and took song requests. Highly recommend!
Thank you for a wonderful trip!
The type of fishing we had planned changed with a weather front the moved into the area but no matter that! Capt. Kevin Godsey took us out to deeper water and we got some huge Red Snapper! We had a couple of the fillets for dinner that evening at Doc's and it fed all three of us! AWESOME TRIP! Thank you for a wonderful trip!
Fishswirl Guide Service
GALLERY